OLIVER PETRAKAKOS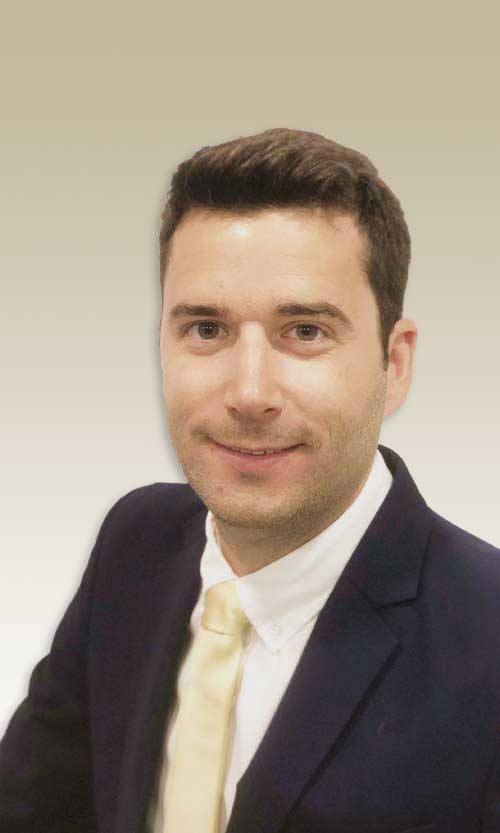 Oliver is an expert in Marine Insurance and Ship Production and Repair for the Maritime industry with over 10 years experience. Oliver is the Director and Senior Surveyor of P&P Marine Consultants Inc., a specialized independent consultancy company. He is appointed by shipowners/ship-managers, underwriters, P&I Clubs or other Stakeholders to attend, investigate and report on the cause, extent and nature of casualty or damage, while, also estimating the damage repair cost and repair time. Surveys have been conducted on Bulk Carriers, Oil & Chemical Tankers, Containership, Ro-Pax, AHTS, Yachts etc. for all types of Hull and Machinery claims such as damages to main and auxiliary engines, turbocharges, boilers, gear boxes, shafting and propulsion, loss of containers, groundings and collisions. Alternatively, he is also appointed to attend dry-docking on various ships in Ship repair facilities globally. Dry-Dockings have been for both special survey and intermediate docking surveys. During his first years, he spent more than 5 years in the Newbuilding department of P&P Marine Consultants Inc., where he managed more than 20 vessels during their construction from contract signing to delivery.
Oliver is also a co-founder of Ursus Maritime Finance, an investment company that provides alternative turn-key project finance for fuel efficiency retrofits, exhaust scrubber installations and alternative fuels for the Maritime industry, as well as other sustainability and tech projects globally. The project financing is based on a proprietary shared savings model and other alternative funding models, helping owners meet the growing new requirements and changing market dynamics.
Oliver has broad experience in shipping, having worked for ship owners, insurers, ship charterers, class societies, finance, and the technology providers, able to effectively bring solutions that benefit all parties, effectively combining both a commercial and a technical perspective to problem solving.
Oliver holds an MSc degree from Newcastle Upon Tyne University. in Marine Engineering and received his BSc in Marine Technology with Honours in Naval Architecture from Newcastle Upon Tyne University.
JOHN MARINOS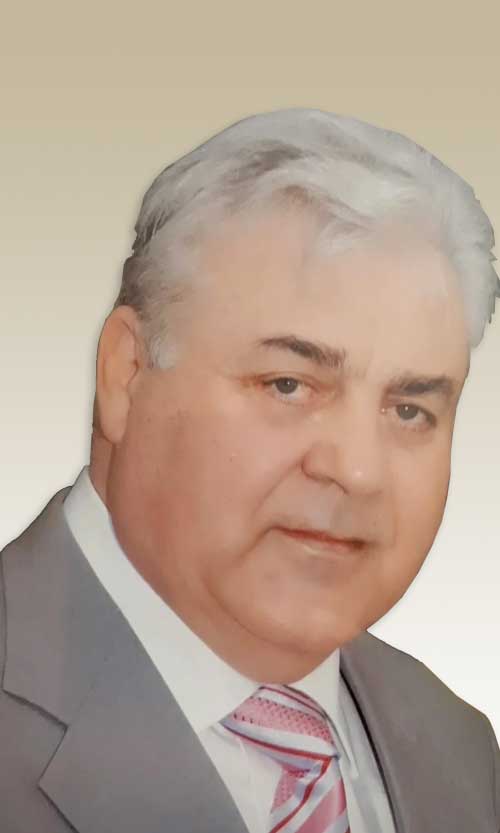 John is specializing in the reviews of the vessel Specifications as well as the Plan Approvals for New Construction, usually carried out on behalf of the Owners. More specifically Plan Approval covering Machinery, Piping, Shafting, Propellers, Boilers, Pressure Vessels, Inert gas systems, COW, Electrical Drawings, etc. These reviews and Plan Approvals historically have covered Bulk Carriers, Container Vessels and Tankers. There is an accumulative experience of about thirty-five years in carrying out this type of work and some of the companies that he has worked with include FCN Management Inc., Diamlemos Shipping Corp., Equinox Maritime, Vrontados S.A., Chandris Hellas, Carras Hellas, amongst others.
The experience for carrying out the reviews of Specifications and Plan Approval was acquired through the 36 years he had been working with ABS from July 1973 to January 2007 and after his retirement, with Diamlemos Shipping Corp. company where he is still working to date.
Nineteen years of John's ABS career was spent dealing with Surveys, repairs, modifications, statutory requirements, installation of new systems and other surveys on existing vessels, as a "Principal Surveyor". In addition he was also involved in attending the New Construction of Bulk Carriers (15 vessels), Passenger (2 vessels), Tugs (3 vessels), Tankers (10 vessels), Refrigerated (2 vessels), High Speed Aluminum (2 vessels) and Aluminum Pleasure Yachts (4 vessels), in Greece (Perama, Eleusis & Hellenic Shipyards), Galatz Romania, Mokpo Korea and Shanghai China. This gave him the ability to familiarize himself to a great extent with a broad spectrum of vessel types and different systems.
Half-way through John's career with ABS he was offered the opportunity to change discipline and he was transferred from the Surveyor Division, to the Engineering Division. After spending a year at the ABS London Machinery Technical Office for training he spent the remaining seventeen years in the Piraeus Machinery Technical Office as the Head of the Department and held the position of the "Principal Engineer". During the time there, within the Technical Department, he familiarized himself with the ABS machinery Rules, and this gave him the ability to review the Specifications and carry out Plan Approvals in detail and to verify that the Classifications Rules are implemented, also proposing modifications to the different arrangements, thus upgrading the quality and efficiency of the systems of the vessel.
Presently and after John retired from ABS, he has been working for Diamlemos Shipping Corp. for fourteen years in the Technical department, being involved with Classification matters and technical aspects of the managed vessels.
John holds a B.Sc. Honours Degree from Newcastle Upon Tyne University in Mechanical Engineering and has received a Degree from the National Technical University of Athens in Mechanical and Electrical Engineering.
John was a Member of the Technical Chamber of Greece and was a Fellow of the Institute of Marine Engineers as well as a Chartered Engineer.
ALEXANDROS PETRAKAKOS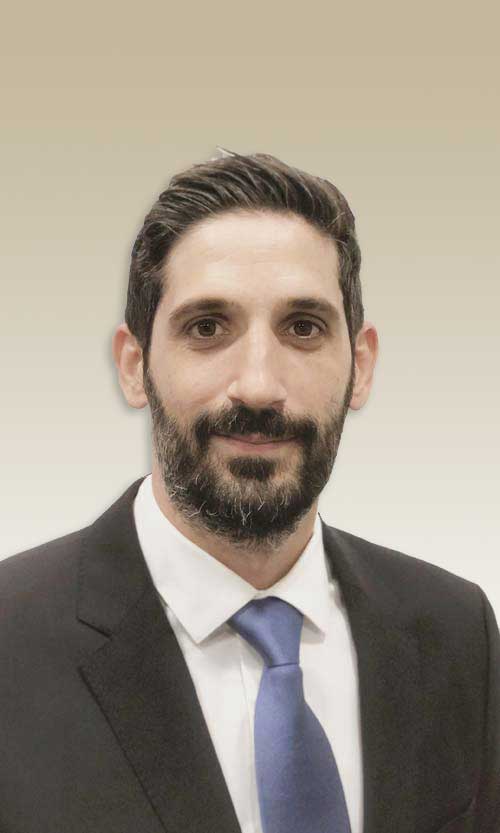 Alexandros is a senior partner in P&P Marine Consultants Inc. with more than 10 years of experience on shipbuilding and repairs. During this time he managed multimillion dollars projects with outstanding results. In the most innovative project that he managed P&P delivered successfully the first in the world Dual Fuel - Polar class Asphalt carrier and the first in the world Dual Fuel chemical tankers for Canadian Owners. As the newest member of P&P fresh out of University he worked in all aspects of new buildings from Hull & outfitting to Machinery commissioning in order to fully understand all the aspects of shipbuilding, preparing himself to be able to become a successful project manager and an important asset of the company. As a project manager he created multicultural teams and led the people to get the best results possible. He is able to adapt in difficult environments and different cultures. Problem solving and negotiations is two of his most honed skills.
IOANNA VITTA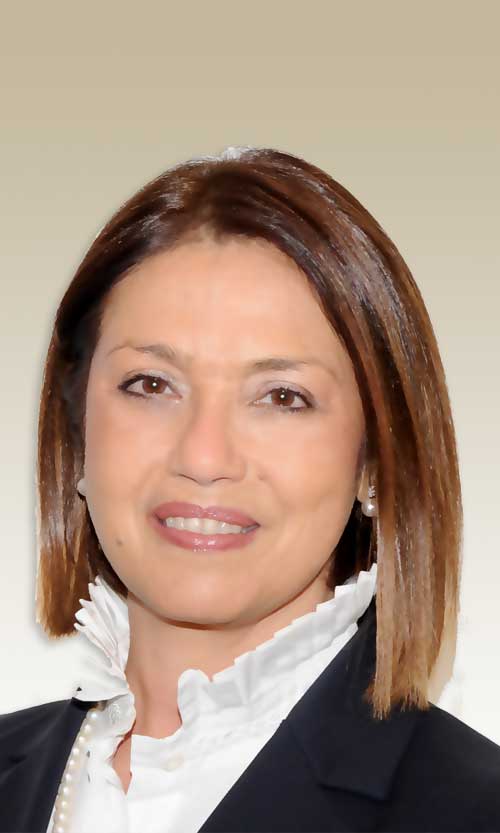 Ioanna has joined Tatham&Co, establishing their Greek office after 30 years' experience in shipping litigation and dispute resolution. She specialises in disputes arising from international trade, commodities and shipping matters including cross-border and trade finance disputes arising out of contracts of affreightment (CoAs) and charterparties, memoranda of agreements (MoAs), bills of lading, management agreements and shipbuilding disputes. Ioanna also advises on casualties including LOF, salvage, collisions, groundings, General Average, fire and cargo claims.
Her practice regularly involves the handling of litigation cases in London arbitration (LMAA), London Court of International Arbitration (LCIA), as well as in the High Court in London.
She is a qualified lawyer in Greece since 1991 and has been a qualified Solicitor of England and Wales since 2002. Prior to working in private practice, she worked for more than a decade as in-house Legal Counsel for various shipping companies, as well as the Maritime and Transports' Division of the European Parliament in Brussels and Luxembourg. Ioanna holds a Bachelor of Laws (LL.B) from the University of Athens and a Master of Laws (LL.M) on Maritime Law from the University of Southampton.
Ioanna speaks fluent Greek and French. She regularly provides clients with in-house training and presents seminars worldwide on a wide range of topics including bunker claims, unsafe port, time v. voyage charterparty disputes, Scopic and General average, Bills of Lading and Letters of Indemnity amongst others.
Ioanna has been highlighted in Global Chambers since 2008 annually and Chambers Europe who have commented that "her dedication to the industry and ability to get results are why she has a great reputation…" She is also rated among market sources for her "diligence, experience and spot-on advice". Ioanna has been awarded the International Choice Client Award in 2018 and 2021.
Ioanna is an active member of WISTA, the Propeller Club and is a Trainer at Det Norske Veritas and Institute of Chartered Shipbrokers in Greece. Ioanna is a Certified Arbitrator since 2018 (CIArb).